By: Ali Williams, Marketing Coordinator at Ellevate Network
In a time where the conversation surrounding diversity and inclusion is extremely prevalent in today's news, it's become evident that many companies are "all talk and no action." However, internet technology company, AppNexus, is making a serious commitment to diversity and taking strides to create a truly inclusive environment for their employees and customers.
Their Women's Leadership Forum brought together thought leaders and innovators from all industries to discuss the changes we must make to attain gender equality. Here are a few highlights from the day's panels.
Demand a Seat at the Table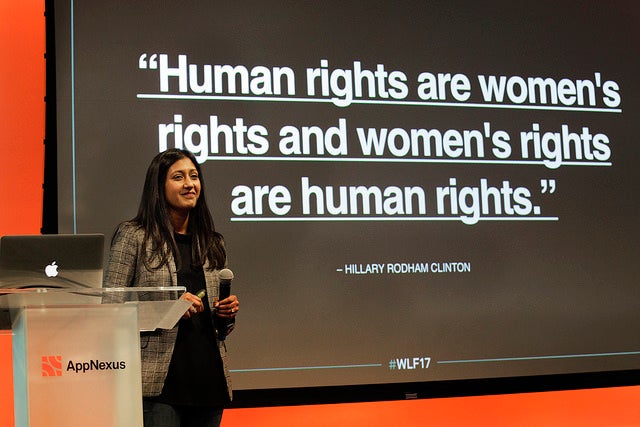 Tech companies have a lot of work to do when it comes to hiring diverse workers. It's still difficult for women to break into the tech industry, and when they do, they still face many hardships (unequal pay, sexism, "bro" culture, etc.). Nithya Das, Chief People and Legal Officer at AppNexus, knows the importance of including women and underrepresented groups and is working to make it a part of AppNexus' mission.
"One of the things [tech companies] can do is change the numbers," Nithya said. Too often companies discuss making a change but do not follow through by setting goals and holding themselves accountable for reaching them. There has to be intentionality, target, and commitment to changing the numbers and demographics of a company.
And, while companies have to level the playing field and commit to hiring diverse workers, employees still need to demand a seat at the table. Nithya stated, "Demand diversity, demand inclusive leadership, and demand a seat at the table, because you all deserve it."
If there's no diversity in the workplace, you have to walk away to make a change. It's imperative to let a company know that their environment must adapt to a more inclusive space.
Include Men in the Conversation and Hold Them Accountable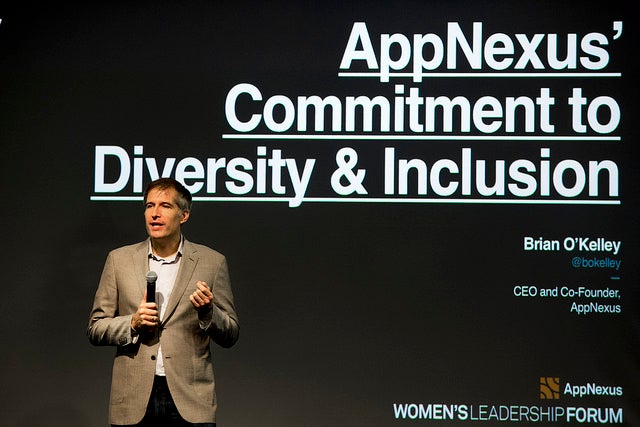 If more male CEOs had the commitment to diversity that Brian O'Kelley has, the workplace might very well be a better place. As CEO and Co-Founder of AppNexus, Brian is dedicated to changing the work culture for women. He acknowledges his privilege as a white man with an Ivy League education and uses it to make a difference at AppNexus.
Acknowledging diversity does not simply include hiring more women and underrepresented workers at the entry level, but advocating for them at the senior level, as well. "Inclusion is a necessity… so people can see people like themselves [in leadership]." It's necessary to create an environment where women feel equally represented in the workplace and in leadership positions.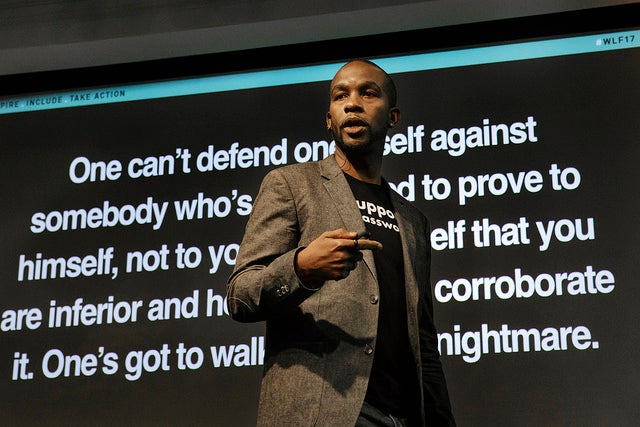 What happens when men are held accountable to do the same? What does this require? Wade believes it requires looking beyond the self and attempting to understand the female experience. If men can make gender equality a personal issue, they can advocate for women.
Read the full Huffington Post article here.